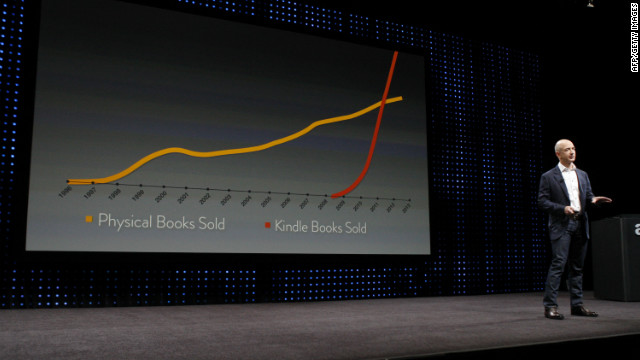 This chart should get the attention of anyone writing e-books. At Amazon at least, eBooks have overtaken print book sales since 2011. Amazon is one company that understands the traditional print publishing model is broken for new writers.
The success story of E.l James from 50 Shades of Grey fame, has been well documented. Another great eBook success story is Hugh Howey with his series WOOL. With 9 eBooks currently published, 20th Century Fox snatched up the rights to turn this compelling dystopian tale of a dark future into a movie.
So far so good for Hugh Howey. After being rejected by traditional publishers, Howey began publishing his series on Amazons Kindle platform and in Hugh's words "Most of my months are six-figure months… It's more than I ever hoped to make in a year."
Readers just want good stories, and if the stories are there eBooks can jump into hard copy format. As E.L James, Hugh Howey and a host of other successful eBook writers can attest.